TV Premier Event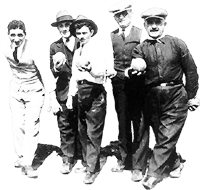 Modio Media kicked off the completion of And They Came To Chicago on May 24th, 2007 with a premier party held at the Chicago Cultural Center in downtown Chicago. More than 250 guests watched a short preview of the documentary and savored Italian food products from Academia Barilla and antipasti prepared by 312 Chicago Executive Chef Dean Zanella and his staff.
Speakers included Dan Soles, WTTW11 Executive Vice President and Chief Television Content Officer; Larry Wert, NBC5 General Manager; John Mancini, Chairman of the Italic Institute of America, the presenting organization and fiscal sponsor; and Modio Media's Gia Amella. Robert Allegrini, Regional Director of Communications at the Hilton Hotels and a board member of the National Italian American Foundation, a major sponsor, was the evening's host. Father Gino Dalpiaz, C.S., a featured interview in the documentary, gave the benediction.
NBC5, Today's Chicago Woman, and photographer Tyler Mallory were also on hand to record the event, which was produced by Jorge Orozco-Cordero.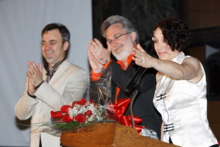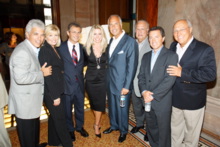 photos by Tyler Mallory
Event Sponsors
Academia Barilla
Lavazza
Onesti Entertainment
Southern Wine & Spirits
312 Chicago
Turano Baking Company
NBC5 event coverage